Chairman Message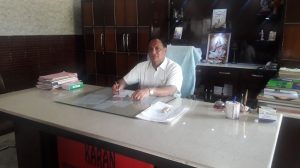 I convey my best wishes to all the students and the faculty for and hope it will continue in coming session.  It is my proud privilege to inform you that the school got affiliation with C.B.S.E.
The motto of the school is enshrined the Sanskrit word "Vidhya Jyoti, Jiwan Jyoti" the light of knowledge is the light of life. All efforts directed to the objective considering that education is a social vehicle which must forge ahead and a source of new ideas. The school views each student as equally important individual worthy of attention, regardless of their caste, creed, religion and family background. The special emphasis will be laid for the students on how to conduct themselves. Secularism and Indians wider awareness, deeper knowledge, strong character and over all development of personality through fine arts and culture. I am glad to say that the school has a spacious building with airy with well ventilated rooms having extensive playground and sprawling lawn along with laid out gardens.  The school provides the students of Karan Public School Chamanpura an opportunity to learn in peaceful and healthy environment out of the city in the lap of nature . Our focus has always been on providing quality education to the students and personality development with their moral. I hope that C.B.S.E. Session and wish them for a wonderful, bright and successful future.
Chairman
Mr. Shri Bhagwan
Director Message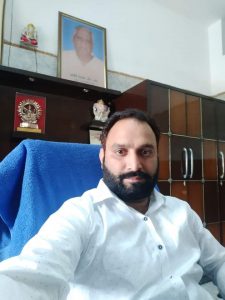 .              Welcome to Karan Public School Chamanpura, Jhajjar…!
" The Educated differ from the uneducated as much as the living from the dead"
Karan Public School Chamanpura – A school with a difference, which believes that education must prepare children to develop cosmopolitan perspective since humanity has passed through the stage of infancy and youth and is now about to enter the age of maturity. The school encompasses diverse languages and cultures. Learning compatibly and co-existence in such a diverse community proves to be an emphatic experience for young minds enabling them to stride with holistic approach, committed to excellence. We seek to mould our students to be a paradigm of responsibility and creativity and enabling them to think globally, reason critically and communicate effectively creating a utopian states to give every child a blend of values and skills required for advancement in an increasingly competitive world. That is a starling character, a balanced disposition and confidence. Children are taught the values of endeavor and proud mindedness and encouraged to cultivate qualities needed to be successful in life for spiritually satisfying career.
Director
Mr. Rakesh Yadav
Principal Message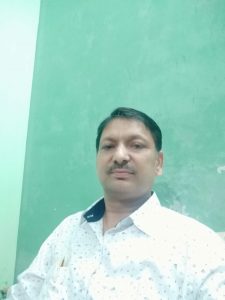 It has been a matter of extreme pride and pleasure that our school has made high academics and sports achievements. Each passing day throws up new challenges. Success has acquired a new meaning, a new dimension. Our system of education stresses more on personality development based on caring, sharing and understanding. Our school is taking giant strides with each passing day bringing name and fame. What we teach to our students is not just the content of the text books, but the principle to deal with all situations in life with a positive attitude.
Principal
Mr. Ramesh kumar
Coordinator Message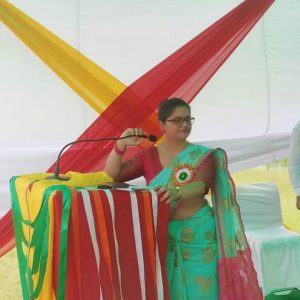 Learning is the process of constantly updating in an ever changing world. The first five years experience the most rapid changes of life and are critical in a child's development. Children develop rapidly during this time; physically, intellectually, emotionally and socially. Also, the earliest years of a child's life are a key to predicting ultimate success in their school and personal life. The period from the age of three years until the beginning of Class 1 in a mainstream school is called the Foundation Stage of learning. All children should be given the opportunity to experience the very best possible start to their education.
Learning at our school is based on the fundamental principles of life; teaching the children to be courageous, confident, disciplined, responsible and loyal. Education at our school provides a foundation for a lifetime of learning and is great fun too.
Teaching at Karan Public School is a two-way process; where the teachers first try and understand each individual child so as to provide them with the most easy and adaptable techniques and a conducive ambience for them to learn what is delivered. We believe in teaching by following the child. We strive to keep our toddlers busy with learning activities. Today the role of a school is not only to pursue academic excellence but also to empower its students to be lifelong learners. We try to provide the best possible environment for healthy development of young children by providing a carefully planned and structured environment in which the child grows and learns in a natural way.
Our motto 'Touching Minds. Shaping Futures' is our guiding force and we remain committed to our endeavour.
I also take this opportunity to thank the parents of our students for having bestowed their faith and confidence in us. Your faith in us is our driving force.
I would like to end with the words of Albert Einstein – "Imagination is more important than knowledge, for while knowledge defines all that we currently know and understand, imagination points to all we might yet discover and create."
Ms. Adity kashyup
(Coordinator)
Karan Public School